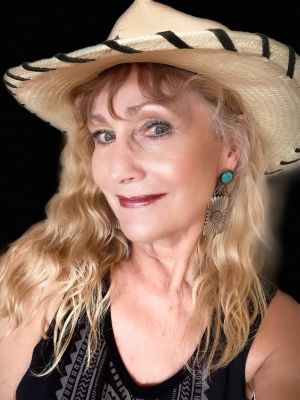 UP AND COMING SHOWS
2022 MOUNTAIN OYSTER CLUB ART SHOW NOVEMBER 18 – 20
Friday, November 18 at 5:30 pm - Participating Artist and MO Member Dinner
Saturday, November 19 at 1:30 pm- Artist and Patron Reception
Sunday, November 20 at 3:00 pm – Art Show Main Event/Drawing

SANTA FE TRAILS FINE ART presents WOMEN OF THE AMERICAN WEST
JULY 15, 2022 ARTISTS RECEPTION 5-7 PM & JULY 16, 2022
Karen Noles / Brenda Howell / Mejo Okon / Susan Kliewer
While I currently live in Santa Fe, NM, the body of my work was created while living in Montana. There I lived and worked in an idyllic mountain side setting on the Flathead Indian Reservation where I had called home for many years. Living there gave me an abundant source of potential Native American models and the incredible beauty of the awe inspiring landscape that surrounded me. I love painting children because of their innocence, their genuine, honest, and spontaneous response to life. My focus has been to portray the domestic life of the early and pre-reservation-era of the Plains and Plateau Indian where I discovered the fascinating and exquisite bead and quill work that was used to decorate their clothing, every day items, and other regalia. It gave me the opportunity to honor their artistic expression while I portrayed them in my own works of art. For accuracy's sake and in order to convey realism I have spent countless hours researching, collecting reference and museum books on early Native American life and visiting museums to photograph their exhibits.
I work in oil in a realistic "Old Master" style that requires many delicate layers of paint and much patience. I have become known for my dramatic use of light and sensitive portrayals of my subjects. I am so grateful to have friends who take in abandoned or injured wild animals, often young fawn, fox, bob cat, and lynx and have allowed me to photograph them together with my models for reference for my paintings.
I have chosen portrayals which depict special or "sacred" moments in time, where the subject is in perfect harmony with nature. I create images that inspire strength, wisdom, tenderness, and innocence. They are visions that inspire me, give me pleasure and renew my spirit. I endeavor to make my experiences "stand still in time," hopeful that viewers will be taken to that same time and place and will be inspired to look for and savor those "sacred" moments in their own personal lives.
I love to see and experience all that is good and beautiful; to paint the image and the emotion "masterfully," is an infinite and rewarding challenge.
Born and raised in the very small town in Nebraska, Karen`s talent for art was encouraged from a very early age. Upon graduation from the Omaha School of Commercial Art at the age of 19, the Hallmark Card Company promptly hired her as a greeting card illustrator where she continued to work in illustration for Hallmark and other companies for nearly 20 years before venturing into the fine art market. She has also created collector plate series for the Hamilton Group and the Bradford Exchange, and illustrations and designs for children`s products for Roth International.
Before her recent move to New Mexico, Karen lived, raised a family, and professionally painted on the Flathead Indian Reservation located in Northwest Montana. Her renowned specialty is oil paintings of Native Americans, especially Indian children. Karen`s sensitive portrayal of pre- and early reservation Indians, using actual Native Americans modeling authentic period clothing and collectible artifacts, has generated a national following. Her meticulous, fine brush attention to the Indian`s exquisite and masterful use of bead and quill work is stunning.
Karen is the honored recipient of six Peoples Choice Awards from several premier Western art exhibitions including:
— 2016 Mountain Oyster Club Art Show ~ Wieghorst Award
BEST IN SHOW
— 2013 International Guild of Realism ~ BEST OF THE WEST award
— The Coeur d` Alene Galleries "Miniatures by the Lake" 2009 show
— The C.M. Russell Museum and Auction
— The Spirit of the Great Plains Invitational at the Museum of Nebraska Art
— The Stampede Western Invitational in Greeley, CO.
She won the Best Oil/Acrylic Award at the Cheyenne Frontier Days Old West Museum Show. She has also shown at the Eiteljorg Museum`s Quest for the West Show, the Cheyenne Frontier Days Western Art Show, the Coeur d' Alene Miniature by the Lake Show and Settlers West Miniature Show for many years.
Her work has been featured in numerous publications including:
Western Art Collector May 2018
Western Art Collector April 2016
Art of the West March/April 2013
Horses in Art… Spring 2012
Art of the West, 1999 Jan/Feb issue
Appaloosa Journal, Cover and feature article, April 1998 issue.